Alex Knight
Director
I'm a focused and driven individual, perhaps even a little obsessive. My main obsession is simplicity; there is always an easier way to achieve a better result. This was the main basis for my decision to launch Knight Edmonds.
Over the years I've worked as an agent I've helped over a thousand people to move home and it hasn't always been easy. Studies show that the legal framework and conventions that govern property transactions rank moving as the most stressful life event. We have created a business designed to make the whole process, simpler and more transparent for all involved.
For me Estate Agency is less about sales and more about marketing. Our job is to help your property to achieve it's full potential by showcasing engaging, transparent marketing materials that help buyers to make clear and informed decisions. They can then offer with confidence, excitement and certainty that your home is the right match for them. It is only when this is achieved that it becomes possible to achieve the best possible price. Attention to detail is crucial!
Outside of work my obsessions continue, with family right at the forefront. We're currently a family of four. I fully understand the stresses of moving home while still trying to juggle life's many other challenges; which is why we have created a simpler way. 
---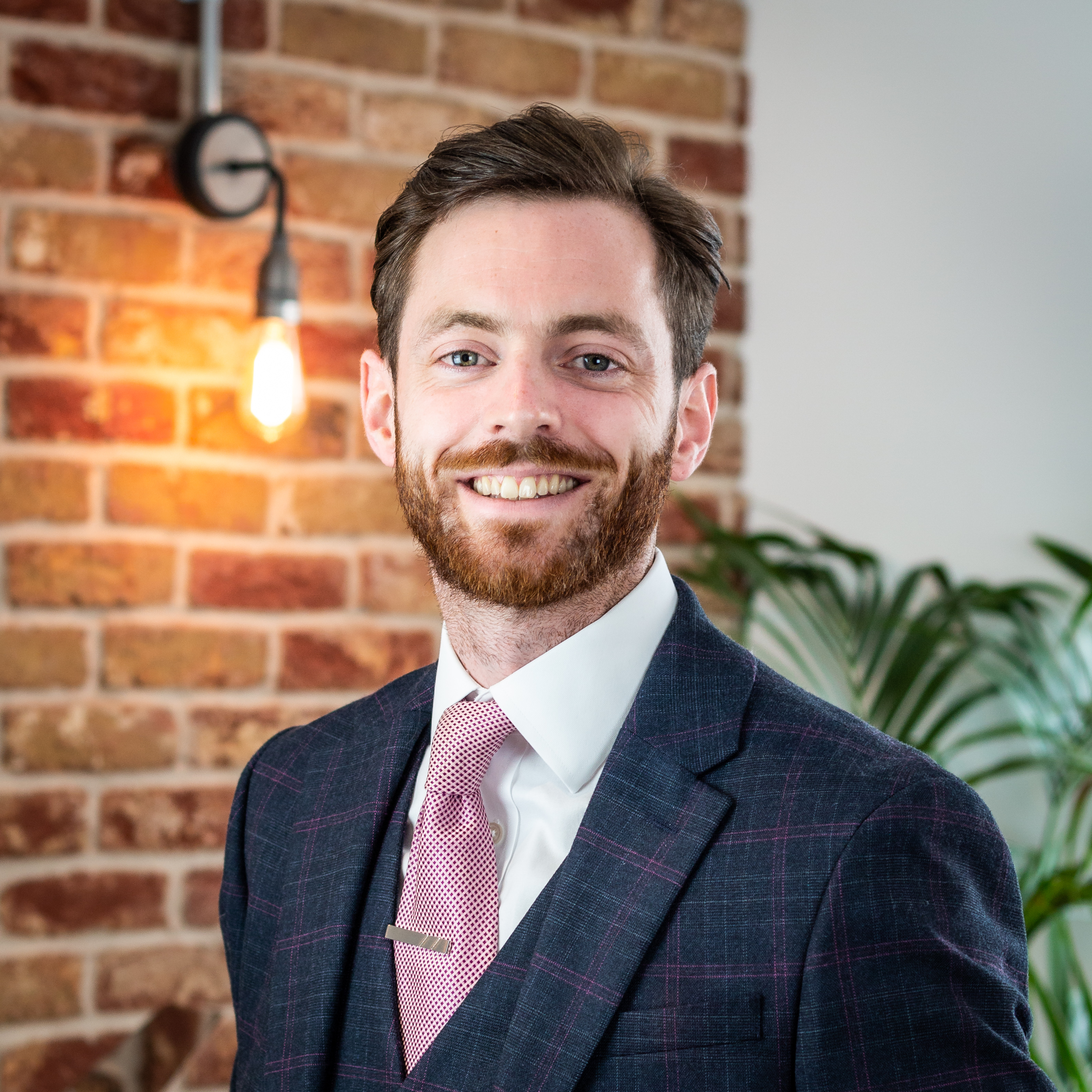 Sam Edmonds
Director
When the chance came to partner and launch Knight Edmonds, I jumped at the opportunity to design a business based on what customers really want. Our vision is to provide a service that's so good, that what is typically a very stressful process becomes – smooth, simple and enjoyable.
To achieve this we've set out three values; the building blocks for our business, simplicity, transparency and passion. We've integrated these values into everything we do. We provide full, comprehensive and transparent property details and ensure that we sell your property to the right person, not just the first to make an offer.
I've lived in and around Maidstone for over 20 years now and with this comes a deep understanding of each part of Maidstone, what's important to the people that live there and why people choose to move there. This knowledge is invaluable when it comes to property match-making. We will stop at nothing until we find you the perfect match.
In my spare time, I socialise with friends and family. I also like to play football and snooker, helping me to maintain a sharp focus and a healthy lifestyle.
---
Sandra Goldsmith
Sales Progressor
Before joining Knight Edmonds I have worked for several other agents within and around Maidstone. I bring with me a wealth of knowledge and experience from a career spanning 32 years in the industry, during which time I have helped buyers and sellers alike move on to pastures new. You are therefore in good hands, and can rest assured that I will be there to guide and advise you through every step of your sale and / or purchase.
I am extremely approachable, open minded and calm, and I will do everything within my power to assist you with your move and / or purchase.
When I am not working I spend my free time socialising with my family, friends and extended family.
---
Evija Sarkanabola
Property Coordinator
My name is Evija Sarkanabola, and I am a 19-year-old professional with one year of experience in the property industry. I was born in Latvia and have lived in the UK for 15 years, which gives me a diverse and multicultural perspective on my work. My passion for real estate and property development has led me to pursue a career in this exciting field.
I am a driven and dedicated individual who is committed to delivering high-quality work and exceeding my clients' expectations. I have a keen eye for detail and am skilled at analyzing market trends and identifying opportunities. With my enthusiasm and expertise, I am poised to make a significant impact in the property industry and help clients achieve their real estate goals.
I am excited to be a part of such a dynamic and evolving industry, and I look forward to using my skills and knowledge to help people find their dream home or investment property.
---
Jo Solman
Branch Admin & PA to the Directors
Having worked for other Estate Agents in Maidstone, I joined Knight Edmonds with 12 years' experience in the property industry. I live locally and have a good knowledge of the Maidstone area.  
I am very enthusiastic in my job, I look forward to using my organisational skills in supporting the Directors and helping the team in the day to day running of the company, allowing them to provide a superb service to all our clients.  
When I am not working, I enjoy playing netball for a local team, as well as socialising with friends and family at the weekend. 
---
Lee Churchyard
Lettings Manager
I'm the Knight Edmonds Lettings Manager with over 6 years of experience in the industry. I'm passionate about lettings and love the fast-paced nature of the job. I've seen a fair few changes in lettings legislation over the years, but I'm always up to date on the latest regulations so that I can provide my clients with the best possible service.
I joined Knight Edmonds because of the company's attention to detail in marketing and its commitment to providing excellent customer service. I'm proud to be a part of a team that is so dedicated to helping landlords and tenants achieve their goals.
In 2023/2024, I plan to expand Knight Edmonds' portfolio size across Kent and build on the relationships the company has with its existing landlords. I'm also excited to continue working with my team to provide our clients with the best possible lettings experience.
Outside of work, I enjoy travelling abroad, playing golf, and exploring new pubs. I'm confident that my skills and experience make me a valuable asset to Knight Edmonds. I'm committed to providing my clients with the best possible service and helping them to achieve their lettings goals.
---
Lewis Glover
Manager of Photography, Media & Marketing
I have been a photographer now for over 7 years, I spent the last 2 years photographing properties, I truly love the challenge as well as creativity that has come with it. I am always pushing myself to find the best shots that will really show off the features of your property.
Whilst I was photographing properties, I trained to become a Domestic Energy Assessor. This has really boosted my interest in properties, learning how they are constructed and how they are heated became a bit of a hobby to me.
Previously owning my own business, I found great success with social media advertising, so I now combine these skills to bring in great interest of new properties.
In my spare time I love taking my dog for walks with my wife, doing DIY around the house as well as spending my evenings gaming or watching movies.
---
Matthew Pattenden
Branch Manager & ARLA Propertymark Regional Executive
18 years ago I walked into a local  agent as a young 18 year old man looking for a job, it wasn't too soon after that I realised not only had I found a job but a career that I could get passionate about.
Over my career I have worked in a number of different roles as a agent; negotiator, property manager, accounts assistant, property inspector, lister and branch management.
With the benefit of working in these varied roles it gives me a unique insight in how best to help all of our customers. I have had the benefit of some of the best award-winning training in the industry and with this I can help all our customers further.
When offered the opportunity to join Knight Edmonds, I jumped at the chance. Their passion for offering a simplistic and transparent service to all customers just resonates through, coupled with their drive to offer a 5* service to all customers, I felt this was an offer I couldn't refuse.
In my spare time if I'm not spending time with my family I'm coaching my sons football team.
---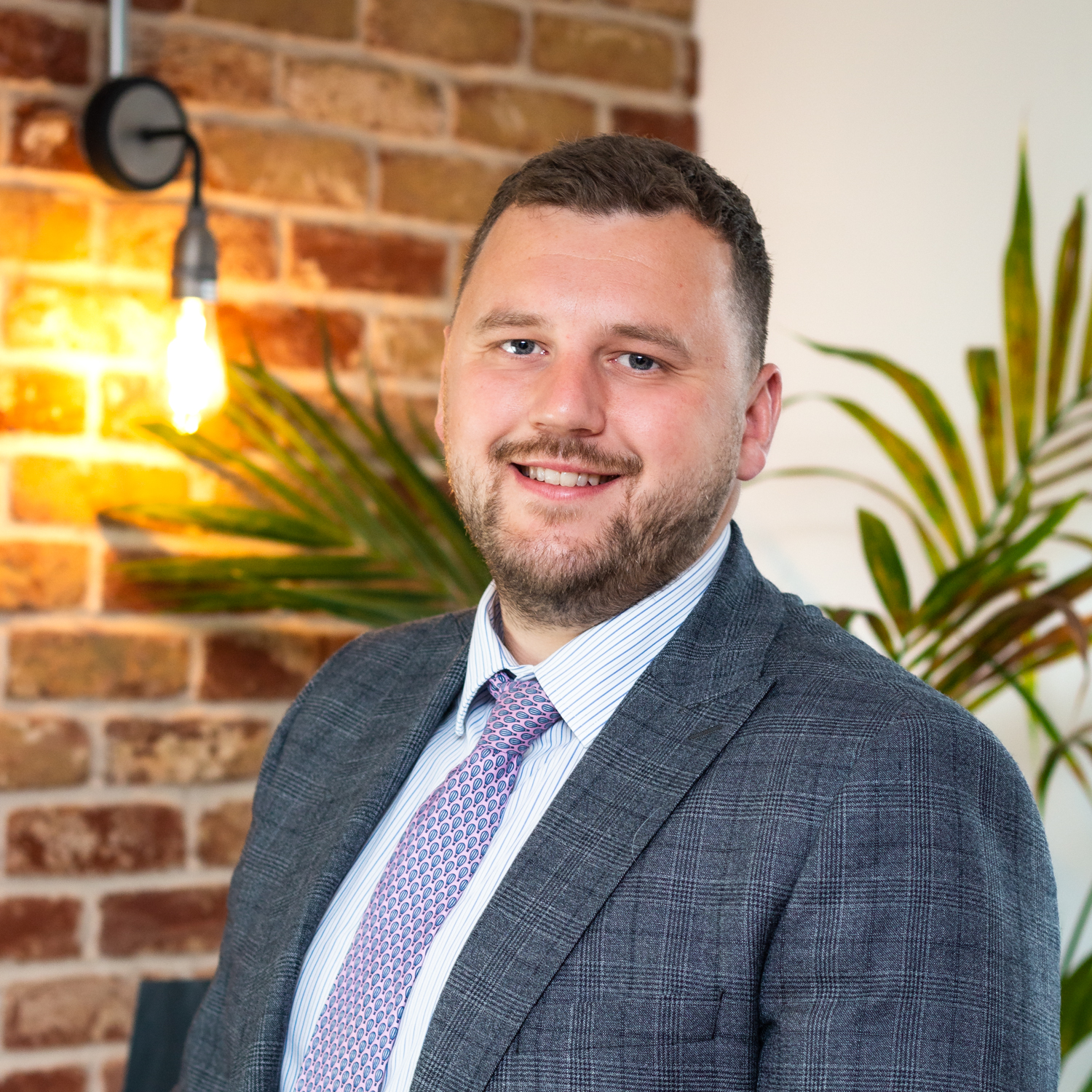 Patrick Holland
Mortgage Advisor
Hi, I'm Patrick, and I'm a mortgage advisor at Knight Edmonds. I've been working in the mortgage industry for 6 years, and I'm passionate about helping people find the right mortgage for their needs. I have a wealth of experience in all aspects of mortgage lending, and I'm always up-to-date on the latest mortgage products and regulations.
I'm a highly motivated and results-oriented individual. I'm always looking for ways to improve my skills and knowledge, and I'm always willing to go the extra mile for my clients. I'm confident that I can help you find the perfect mortgage for your needs.
In my spare time, I enjoy playing golf, spending time with my daughter, and supporting Chelsea Football Club. 
I'm excited to be a part of the Knight Edmonds team, and I look forward to helping you achieve your financial goals. Please feel free to get in contact with me on the details below. 
Mobile - 07494464540
Email - Patrick.Holland@PRHMortgages.co.uk
Website - www.prhmortgages.co.uk
---
Rowan Slater
Sales Consultant
Before joining Knight Edmonds, I had previously worked in the finance industry as a fraud investigator for 3 years.
Come the new year, I wanted a career change into an industry where I could help people further and in a different way, when the opportunity came to join Knight Edmonds I jumped at the chance. 
The simplistic approach and passion for doing the utmost for our customers was the selling point for me. Alongside the beliefs, the fantastic team makes Knight Edmonds the heart of Maidstone and everyone is always happy to help.
I believe my past experience in finance, and my drive to help others acheive their aspirations in finding their dream home, will help my career here at Knight Edmonds propser. 
In my spare time I like to watch Charlton at the valley, cooking and walking my dog.
---
Sharon Ralph
Senior Sales Consultant
When I left school quite some time ago and from a young age I always wanted to be a hairdresser, years later with small children and a chat with a mum at the school gates, I went for a job with a local estate agents as it fitted in with school hours, I soon realized that it was very similar to my previous job in which I loved listening to peoples wants and it was a buzz like a new hair do, finding them their dream home.
Over the last thirty years I have done both lettings and sales, negotiating offers, viewings, and rental valuations and I have met some amazing people in that time. Every day is different so it never gets boring.
When I was offered the opportunity to join the amazing team at Knight Edmonds I felt this was the way forward, we are all very passionate in making it a great success with a fabulous town centre location and brand new office.
In my spare time I like nothing better than walking the dogs and eating out.
---